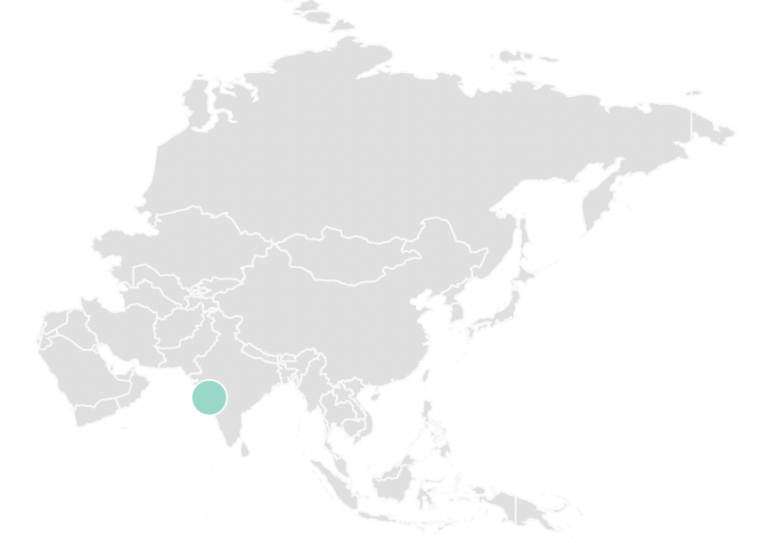 Mumbai: Jio Drive Business Complex 2021
October 7th, 2021, marked the opening of Maker Maxity, now known as Jio World Drive, a new Mixed-Use complex within Mumbai's business district Bandra Kurla. IAM worked with real estate developer Manish Maker for three years on various art installations throughout the development. Maker believes that the intangible benefits of art are a way of giving back to the city, creating an engaging work environment, and enhancing the experience by opening up art spaces to the public.
One of these iconic installations is a 19-meter sculpture by renowned Belgium artist Arne Quinze. 'Stilthouse,' which is a homage to Mumbai's vibrant Dharavi district. Arne was inspired by Mumbai's colorful diversity, flanked by the metallic urban cityscape. The artist believes in taking art out of museums and galleries and making it a meaningful community experience. German artist Susanne Rottenbacher enlightens the Plaza's sculpture park with a "film roll" of light referring to the history of the plot, which formerly contained a large-scale drive-in movie screen. Grimanesa Amoros' Golden Array is an astounding 70 feet tall and 210 feet wide within the mall. The gold and white-lit cables create a wavy cascading movement containing a color called 'Umber,' specially designed for this piece. Conceptually, Amoros casts a unique perspective on the wires of the wireless world. Her art usually involves a play with nature, light, and structure, combining the natural and the technological.