An Interview with Dr. Federica Carlotto, Programme Director MA Luxury Business @ Sotheby's Institute of Art and Founder of SALT – Cultural Intelligence for Business
In this interview, Dr. Ellen Andrea Seehusen speaks with Federica about the intricate relationship between art and luxury. What do they have in common? What are some of the shared perspectives and aspects in both fields? We discuss the definition and evolution of luxury, its deep ties to art, and future trends in the sector. Federica offers unique insights, drawing upon her comprehensive understanding and experience in the luxury industry. In this dialogue, we explore how luxury, beyond opulence, embraces culture, creativity, and human values.
EAS: You research and work at the intersection between the art world and the luxury market. What are the similarities but also differences between art and the luxury market?
FC: The crossover between the two has always existed, reminiscent of historical times when grand families like the Medicis collected art and valued luxurious objects. Today, we realize that art collectors are again fascinated by beauty in various forms. So, the primary similarity is the consumers and their appreciation for the finer things in both worlds.
On the other hand, the art world offers a different kind of access today. The experience isn't solely about ownership but also about appreciation, engaging a broader audience. Art carries an intellectual aura, requiring cultural capital and comprehension, different from luxury, which has seeped into daily life. For example, the term 'luxury' now extends to describe apartments. This effort to appeal to broader audiences raises questions about the exclusivity of both art and luxury.
EAS: Interesting insights. So, would you say art is a form of luxury?
FC: Yes, indeed. Art stands as a desirable luxury item due to its cultural value. The younger generations desire objects which exhibit cultural affluence rather than mere purchasing power. Thus art, with its rich cultural content, emerges as the ultimate luxury purchase, demanding understanding and purchasing power.
EAS: You are the Program Director of MA in Luxury Business at Sotheby's Institute of Art. What inspired you to create this program?
FC: The Master's course originated from a semester course I was teaching called The Art of Luxury. Initially, the idea was to explore luxury as a new territory within the art world, particularly with auction houses expanding into luxury goods. However, my perspective was different. I believe luxury is an individual discipline and business. The Master's program was designed to consider luxury in its unique realm while encompassing art. The uniting factors between art and luxury in this context are culture and creativity. This aspect makes our course unique, while still integrating with the Institute's culture and expertise.
EAS: What are the course's primary focus areas?
FC: We begin with the concept of luxury as a human phenomenon. Even though the course is business-oriented, the starting point is that economic value is also cultural value. Therefore, the first area is the culture of luxury, understanding what luxury means in different markets and historical contexts. From there, we examine how companies communicate that value, delving into consumer behavior, marketing, and branding. Lastly, we discuss more industry-specific managerial topics like strategy and sustainability. The fundamental idea is to start from a humanistic perspective, which is crucial to younger generations. The goal isn't just about business growth and earning profits but about appreciating creativity, beauty, and excellence that translates into revenues.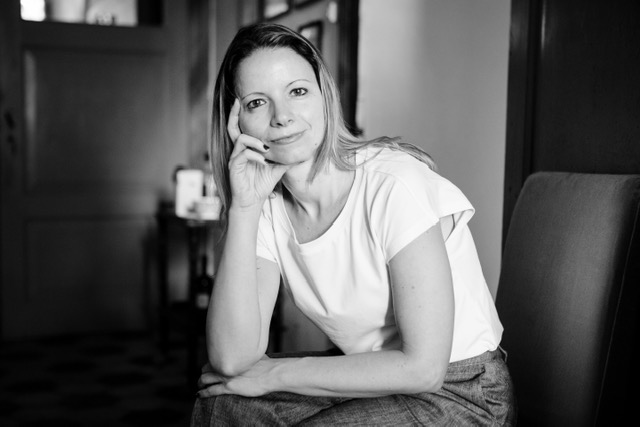 EAS: What are the backgrounds of your students and their aspirations post-course?
FC: Our student body is very diverse, hailing from different countries and disciplines like design, economics, humanities, art, and law. Cultural diversity brings varying perceptions of luxury, from flamboyant self-expression to more subdued interpretations. Some students aim to transition into the corporate luxury world, while others come from entrepreneurial backgrounds, seeking to work in family businesses or establish their own. The course offers students opportunities to build on their existing skills, explore new areas, and potentially discover new luxury sectors for the first time.
EAS: How has the concept of luxury evolved historically and in recent times?
FC: Over the past seven years of my tenure, I've noticed significant changes in the understanding of luxury. Initially, students associated luxury with high value or expense. Recently however, they've started associating luxury with concepts like quality family time, craftsmanship, and even more spiritual aspects. This shift demonstrates how the perception of luxury can evolve within a single generation.
EAS: How does marketing differ for luxury companies compared to conventional consumer brands?
FC: In essence, luxury brands are not just selling products but  promoting a lifestyle, an idea. Successful luxury companies typically communicate this through various touch points and languages. For example, Louis Vuitton isn't just advertising a trunk or a handbag; the brand sells the concept of travel. Similarly, Chanel balances opposites with its black-and-white, androgynous brand identity. The brands' abilities to delve into our abstract feelings and desires allow them to  innovate while maintaining a constant and effective compass that reaches us on a human level.
EAS: Do you have a favorite collaboration between an artist and a luxury brand?
FC: Indeed, my favorite collaboration is between Adidas and Meissen, the German China brand. The combination of a brand I associate with older generations and the more modern, pragmatic brand Adidas is exhilarating. I appreciate seeing how Meissen's history, craftsmanship, and creativity can be transferred into something as contemporary as a pair of sneakers. The auctioned pair of sneakers and the proceeds given to charity is another aspect of this collaboration that I find inspiring. It's a testament of how historical elements can be recontextualized in an exciting and modern manner.
EAS: Lastly, where do you see the luxury sector heading?
FC: A recent publication proposed that culture is the future, to which I would add creativity. We've been discussing culture for years, and I believe now creativity will take center stage, especially given the ongoing debates around artificial intelligence. From a humanistic perspective, it's about recognizing our value as human beings. If the luxury industry sets societal standards, these new standards need to define our value when considering the future.
EAS: That's a refreshing perspective. Thank you so much, Federica. 
FC: You're welcome.