An interview with Kai Kuklinski, CEO AXA ART Global
As the most established art and lifestyle insurance specialist worldwide, AXA ART is not only focused on numbers and evaluations and the financial value of artworks, collections and assets. Furthermore it is deeply engaged in the world of art, with an aim to understand the abstract product that defines the core of their business: to get their clients trust and provide security for invaluable artworks.
In an interview with Dr. Ellen-Andrea Seehusen of International Arts Management, Kai Kuklinski, CEO AXA ART Global, described in detail how they share their customers' passion for art, have fostered an art collection and invest in research for best practices in protecting art.
The key to understanding the customer
"Engaging in the art world is not just a matter of altruism at AXA ART," he explained, "but a crucial way to enhance our knowledge and optimize our services." They appreciate the fact that collectors and owners of art assign a different value to their belongings than is measurable in numbers. To understand these intangible values and, most importantly, to share the same enthusiasm for art, AXA ART had been engaged in the art world ever since it was established 55 years ago.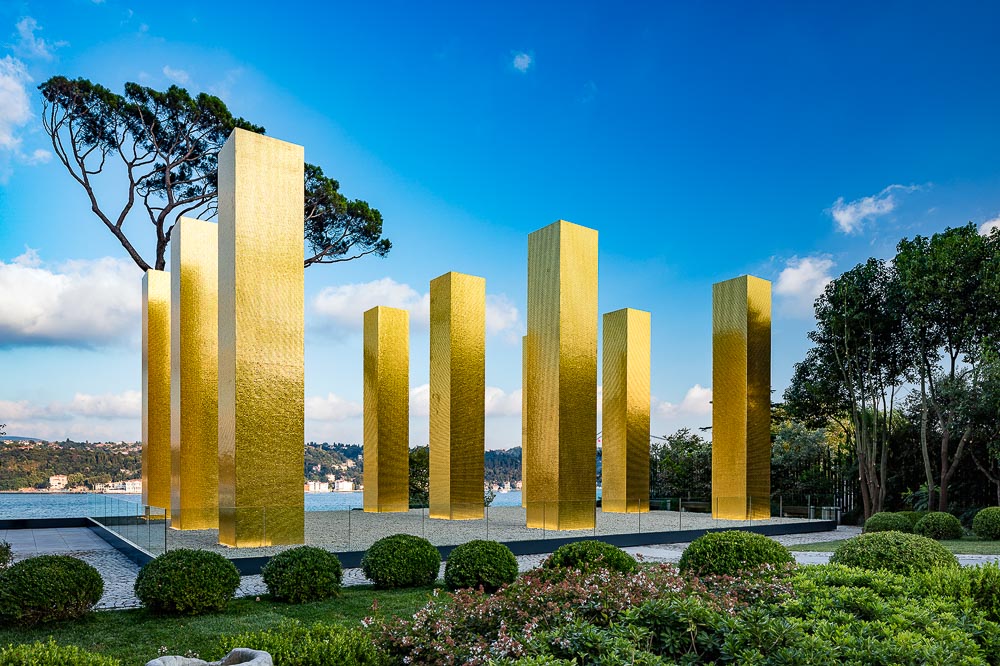 "We have always listened to our customers because we need to share the same passions with them to achieve our mutual goals," says Kuklinski. Therefore, although the roots of the company (founded over 50 years ago) lay in insuring the transport of art, it was by listening to the collectors and art owners that they understood the customers' needs and launched a whole new field of operation: Protecting artworks during transport and further at their destination.
Today, with their daily business always oscillating between the raw numbers of valuation and the idealistic value that is so intrinsic to art, AXA ART employs both art historians and insurance-brokers along with risk-experts to offer coverage for valued artworks.
Wide ranging engagement with art
AXA ART's engagement with the art world runs across a broad spectrum. Its corporate art collection is just the beginning. On entering the office of AXA ART, one immediately encounters a range of paintings adorning its offices and hallways. This offers a great opportunity for its employees to enhance their knowledge of art through guided tours, that point out the specific qualities of the artists and artworks.
However, it also presents a challenge to Kuklinski. "Questions arise such as how to embed the artwork reasonably or how all employees get to appreciate art in the best possible way," he illustrates. As such Kuklinski believes that it makes sense for a corporation to own an art collection "only when it is embedded in a reasonable context within the workplace and the company culture." According to him, "the better a corporate collection is integrated into the objective of a company, the more the employees, as well as the company, can profit from it."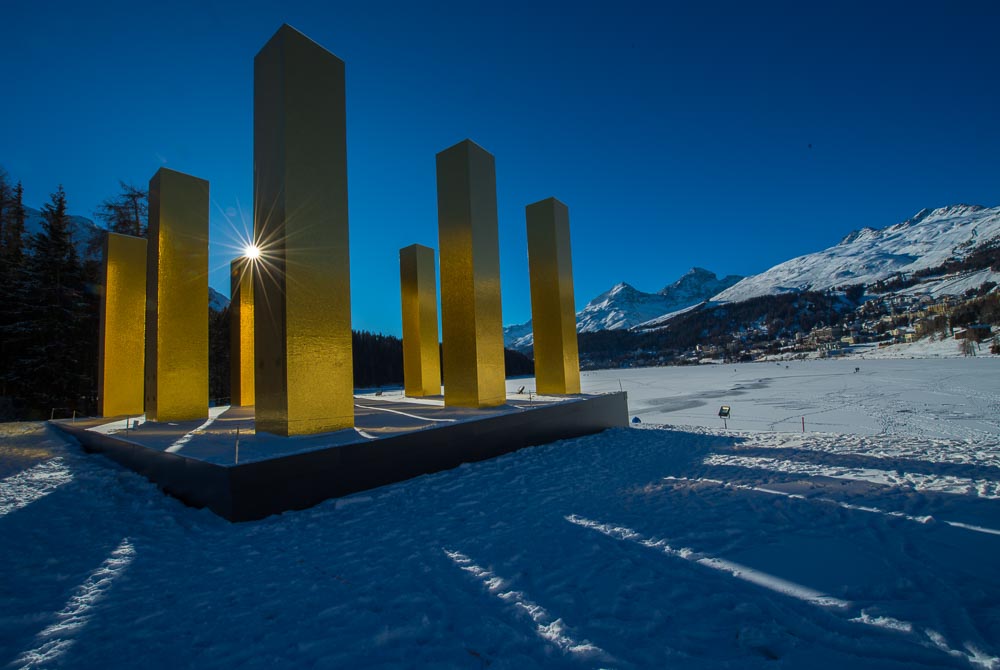 He further elaborates that the added value of a collection often varies with the point of view. "A CFO might point out how it increases the company's worth, while a CEO emphasizes the concept behind it," says he. "An employee might be enthralled by the accessibility of art in the workspace, while with clients and external communication the collection is part of the Corporate Responsibility Activities."
Beyond investing in a company art collection, AXA ART partners with international Art Fairs like TEFAF, Art Basel and local fairs, networking with collectors and connoisseurs. Kuklinski sees this strategy as a way to connect directly with his clients. By extending their engagement with art beyond the confines of their offices and online, AXA ART can also leverage this opportunity to display their competence in what their clients value most: security and expertise.
In order to showcase its knowledge further, the company also engages in bigger projects, like supporting artist Heinz Mack's Sky Over Nine Columns that was shown in multiple locations like New York and Venice during the Biennale in 2015. "Taking part in the sponsoring and logistics of this project gives us the opportunity to show our skills to a wide audience," explains Kai Kuklinski, "This kind of commitment goes beyond mere sponsoring. Insurance is part of it and not just the writing of a cheque. We want to be a partner who benefits the program, rather than just a sponsor"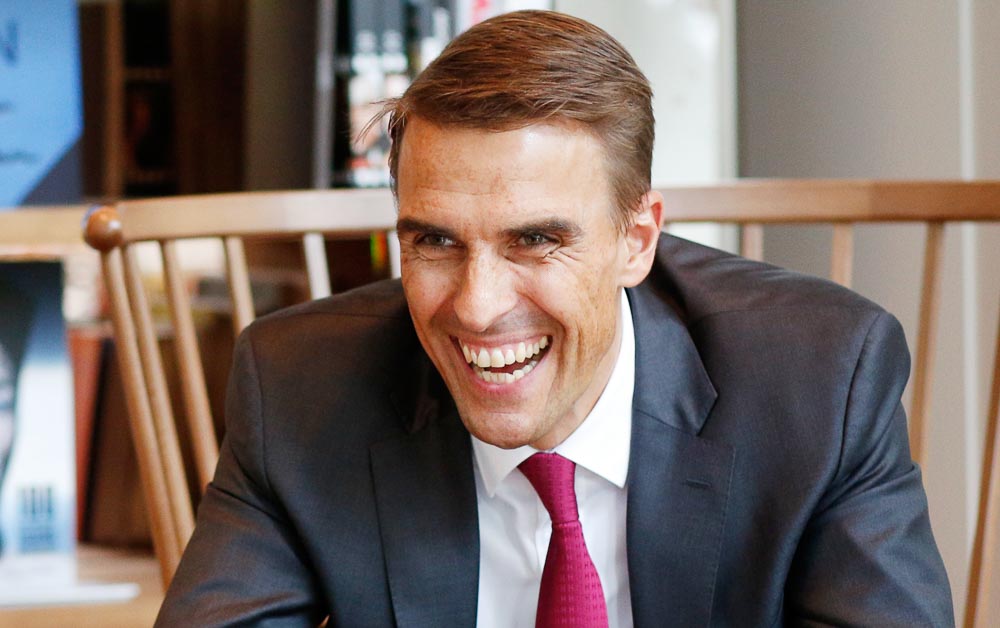 With a long-term perspective in order to preserve today's cultural heritage for tomorrow's generations, AXA ART has invested in a variety of research projects.
And cooperating with partners also gives new impulses to the company. For example, AXA ART works together with Fineartmultiple. The Start-Up offers valuable multiples on an online-marketplace and is currently adding services for galleries and clients on the internet. "For AXA ART it is not just about providing money and contacts, but also "about learnings for us as a company," explains Kuklinski .
A four-point roadmap
Finally, asked what advice he would give another company that wants to start a company collection or even an art program, Kuklinski offers a clear roadmap based on his extensive experience in the world of art. He believes that there are three key questions that a company must answer: First, you have to think about what objective you want to achieve, says he. Second, and perhaps most importantly, you have to go all in – there are no half measures once you have started the project. Third, think about a productive way to embed the art into your company, he recommends. And fourth, "I have to say this as an insurance guy," laughs Kuklinski, "Think about how to insure it!"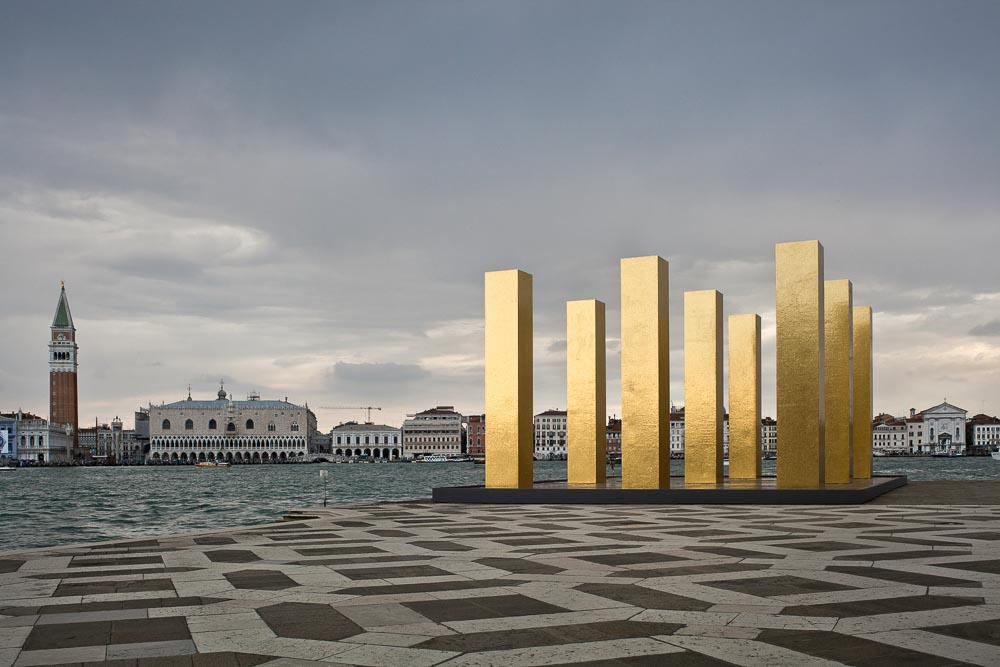 Interview: Dr. Ellen-Andrea Seehusen
Text: Dr. Ellen-Andrea Seehusen, Julian Stalter
Photos: © AXA ART
The installation The Sky Over Nine Columns by Heinz Mack is a project by the Ralph Dommermuth Foundation for Art and Culture, which is managed by Beck & Eggeling International Fine Art.