An interview with Patricia Tranvouez, Global President Kenzo Parfums
How does a brand pursue beauty and disruption together? Kenzo Parfums has perfected this quest by giving artists freedom in creative interpretation. By enabling endless creativity and the freedom to dream very wide and very far away. A kind of crazy dream that the brand pursues with a poetic and offbeat outlook on the world.
As Patricia Tranvouez, Global President Kenzo Parfums, described in an interview with Dr. Ellen-Andrea Seehusen of International Arts Management, collaboration with creative people runs in the DNA of the Kenzo brand.
It began with the founder Kenzo Takada, who was an artist himself. He always worked in collaborations with a lot of people. And that is the spirit of the brand, to work on everything with a family of like-minded creative people.
Next level disruption
Kenzo has always been a brand that surprises people. This inspiration for creative disruption moved up another level with the launch of the perfume 'Kenzo World', which was introduced through a film that has wowed the world.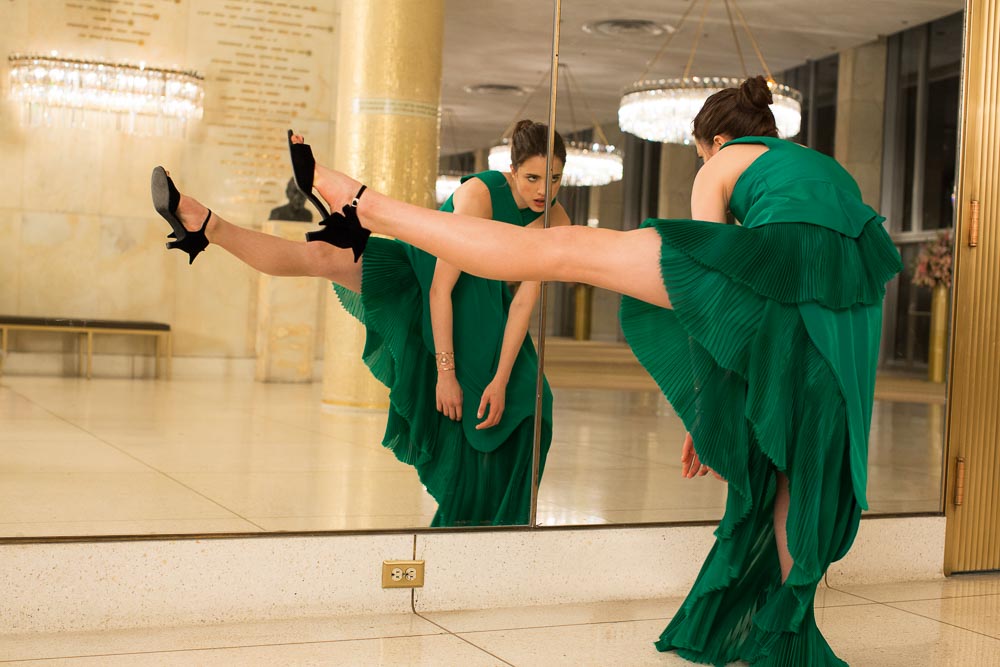 Kenzo creative directors Carole Lim & Humberto Leon have never hesitated to dream up new creative formulas to shake off fashion habits with their unprecedented energy. They define what they want the Kenzo Woman to be when they create a Kenzo perfume. "We wrote a short text, about twenty lines, around this girl," recalls Patricia. "The idea is that she can be a girl, she can be a woman, she can be a student, mother, a grandmother. She is ageless and she is also a doer. On the one hand she is very special, but at the same time very natural. And the fact that she is a freak in her mind was really very important. That means that she has her own ideas and she does what she wants to do. Not in a rebellious way, but more in a very positive and self-affirmative way."
With this short text as a brief, Kenzo looked for a film director who would be very disruptive. They selected Oscar winning director Spike Jonze and talked with him about the girl. "And that was it!" says Patricia. "Then all the inspiration came from him. He proposed some ideas that fit into this scenario, and then we created the scene."
Spike proposed the location, which he wanted to be very glamorous, full of mirrors and light. He proposed the scenario with dance and music, she recounted, and for the music, they asked Sam Spiegel, and for choreography Ryan Heffington. "It was really the trio of Sam Spiegel for the music, Spike Jonze for the film and Ryan Heffington for the choreography that made the film into a fantastic experience which was incredible."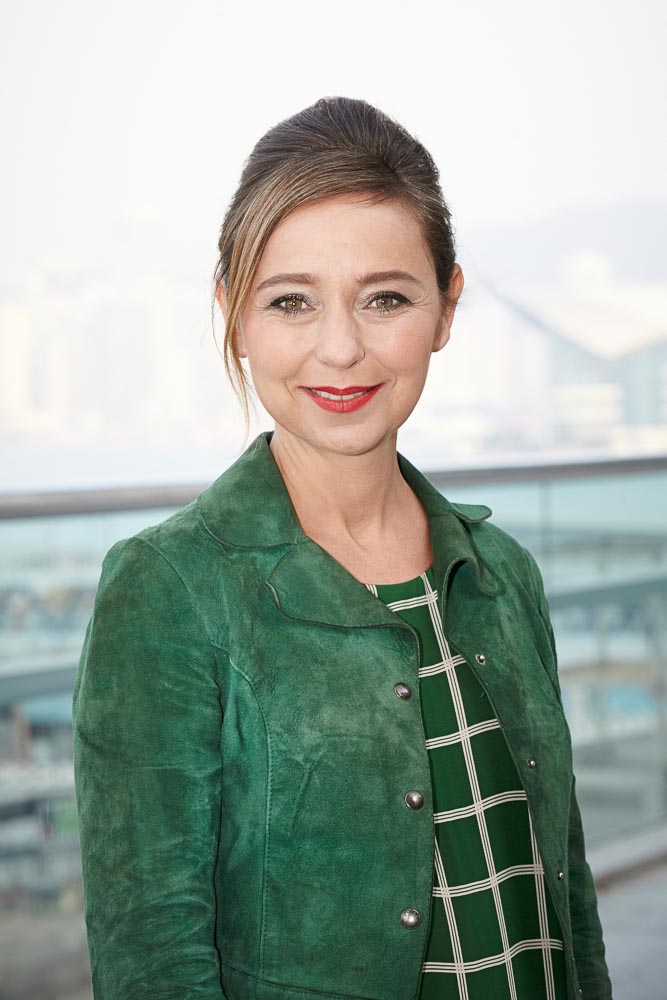 An award-winning approach
The interdisciplinary approach expressed "Kenzo World" in a wonderfully experimental way. The film also received many awards. "First, when we released it in France and also the WWD Award in the United States," Patricia remembered with pride. "And then The Kenzo World video proved a huge hit at the Cannes Lions International Festival of Creativity, where we received 2 Gold Lions, 2 Silver Lions, 3 Bronze Lions, and above all a Titanium Lion." Not only the film, Kenzo World also won an award for the packaging and the bottle.
Patricia worked with a very small team for the film because, as she explained, "I really wanted to create something very disruptive and usually if you have too many people around the table, there are too many opinions and you lose the creativity, because everybody wants something else." So, her team comprised just six people – Carol, Humberto and Spike, the group marketing manager and the brand manager. And no advertising agency.
And once work started on the film project, they worked everything in parallel. Everybody had the same brief to "create something which is visible and disruptive." The parfumeur, the bottle creator, merchandising, the marketing team. "That is the way I like to work," remarked Patricia, "Calling some really creative people together that we trust and then give them complete freedom to create."
Designing an experience like art
Interestingly, in the entire film, the product is not seen until the very end. "We're really presenting an experience that was more like a piece of art, like a mini-film from Spike Jonze," describes Patricia. While the complete film was released on the internet, they created nine mini-films for the advertising media and TV.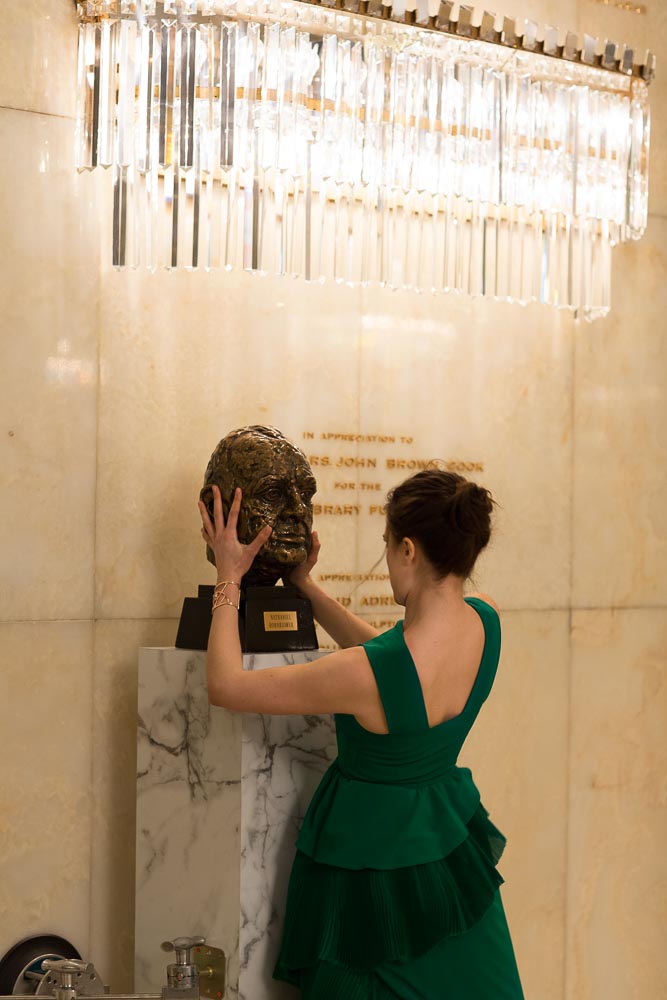 While Kenzo World has been received as an iconic concept, Kenzo works in collaboration with artists all the time, says Patricia. "For 'Kenzo Flower' for example, we collaborated with the photographer and artist Patrick Guedj; the bottle was made by Serge Manseau, and we also had a very famous parfumeur to create the fragrance," she elaborates. "That is also why we are so different, because we elaborate our projects not from a commercial perspective, but as a piece of design or a piece of art and then we sell it."
For Patricia, the most interesting aspect of engaging with artists is "their endless creativity and their capacity to dream very wide and very far away." They really think outside the box, she points out. Working with artists always propels you to "dream of a little further." She notes two clear aspects of working with artists. The first is their creativity, which "is really beyond what you can expect," she says. And the second is that very often artists are very open and at the same time have a very strong point of view. "In the sense that they fight very strongly for their idea," she says, "And therefore it leads not only to an extraordinary idea, but also to bring it alive." They are also able to listen, she clarifies, "They have a strong point of view, but, because there is not only one way to do something, it is also the creative discussions which are very fruitful."
Allowing creative freedom
Patricia's advice for companies contemplating collaborations with artists, is clear. "The first thing is: let them free to create." That means, she explains, if you ask people who are very creative to work with you, don't tell them what you want or the way you want it to be. "Just give them the estimated goal. But don't tell them how you see it, otherwise you don't get good results. If you really want good results, let them free." Work on a good brief, and give them that, she advises, but after that don't tell them how you want things to be done. Otherwise you don't need the artist.
And the second piece of advice is more practical. "Anticipate much more time than what you are used to working in," she says. "Because artists have fantastic creativity but sometimes their ideas don't come with the right timing." So, you have to manage the timing and also the costs. "You have to be prepared for the need of flexibility or a back-up project!" she cautions.
In all this creativity, Patricia has very hardnosed business-defined measures of success in these projects. As a commercial company, that is required, she stresses. "The objective of such a project is to make people dream of our products and therefore buy them," she says. Therefore, the measure of success is the market share and the fact people purchase the perfumes. And yet, at the heart of it all, she knows that it inspires a certain way of life. "I think we are this girl," says Patricia, "Inside every woman there is this freedom."
With this disruptive creative team at the helm, future Kenzo projects are anticipated with great interest.