Letting your eyes wander in the Düstere Straße, a small street in the center of Göttingen, you might experience something best described as architectural time travel. Old, half-timbered houses stand next to a new, very contemporary building: the Kunsthaus Göttingen. A clean façade, lucid in its design and ornamented with drawn-through lines in the plaster, the Kunsthaus appears clean in its horizontal structure, striking a contrast to the wooden pilasters and small windows of the other houses.
Although we introduced the metaphor of time travel – this trip is not rough and challenging but rather a smooth transition between forms and design. The architects at "Atelier ST," Silvia Schellenberg-Thaut, and Sebastian Thaut incorporated elements from these old-town buildings such as stacked façades which are evocative of projecting alcoves, typical for old timber-buildings in Northern Germany.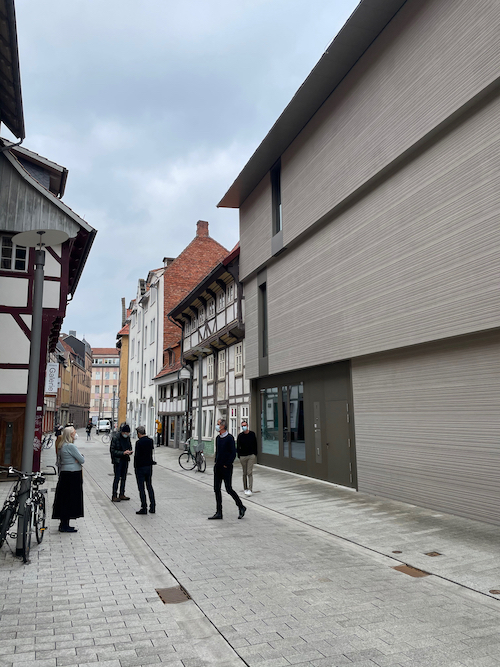 After a prolonged building phase, complicated by the pandemic, the Kunsthaus Göttingen is now nearly ready to open. We managed to get one of the first tours through the building with Gerhard Steidl, internationally renowned publisher for art and photography books and founding director of the Kunsthaus.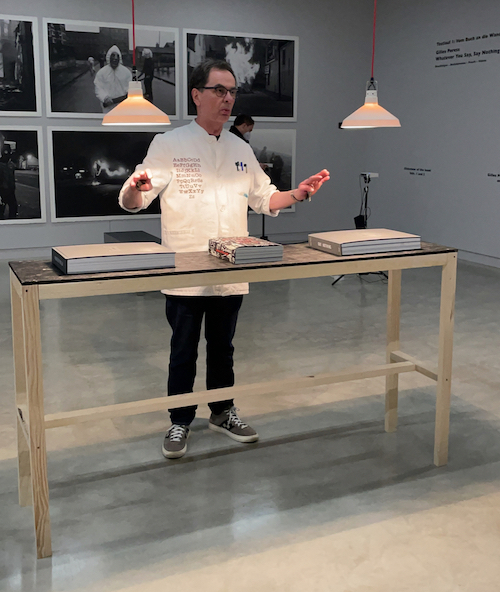 The current exhibition, a "Test Run," features Gilles Peress, who documented the British Army's massacre of Irish civilians on Bloody Sunday 1972. Titled "Whatever You Say, Say Nothing," it surveys a decade of photographs across 22 fictional "days."
The Test Runs, "Testlauf," will take place between the more prominent exhibitions and give artists the chance to try out different presentation forms for their work.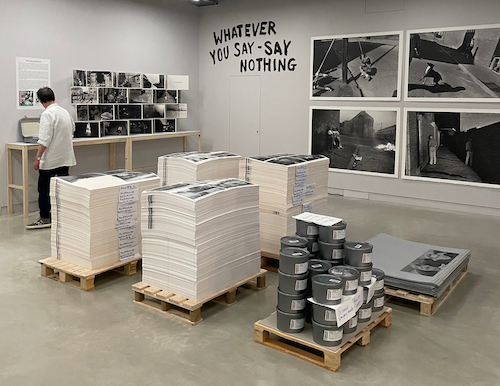 Gilles Peress's exhibition involves paint-buckets, paper, and printing sheets stacked in the exhibition space. "From Book to Wall," the display features raw materials from bookmaking to illustrate the process and the inner workings of printing.
We look forward to this and many other exhibitions at the Kunsthaus Göttingen. For an overview of the various press articles which resulted from Public Relations Work by IAM take a look here.