Quality art and sculptures in white cubes and a more expansive layout – the 55th edition of Germany's Art Cologne presented itself relaxed and spacious amid a growing number of visitors. 43.000 art enthusiasts entered the halls of Koeln Messe during the fair and many gallerists reported a positive mood among collectors.
IAM was also on site to give an exclusive guided tour to clients and host a collectors dinner in the evening. For the IAM-Blog, we revisit the artworks that made an impression on us and stayed in mind even after the fair. Enjoy this little digital tour – and maybe we will see each other next year on the banks of the Rhein!
Hans op de Beek at Ron Mandos Gallery
This duo of painting and sculpture at Ron Mandos gallery delighted us both in its innocence of the little girl and dark twist, that swirls out of the memento mori drawing on the wall. The Belgian artist Hans op de Beeck is well known for his grayish, realistic sculptures that evoke dreamlike scenarios as well as video works such as "Sea of Tranquility". In the works displayed at Art Cologne, Op de Beeck shows a juxtaposition of youth and death, which is a long running topic in Art History from Arnold Böcklin to Picasso. The connecting bubbles, which are present both in sculpture and painting are ephemeral reminders of our life, slowly gliding through the air – at least that's our interpretation.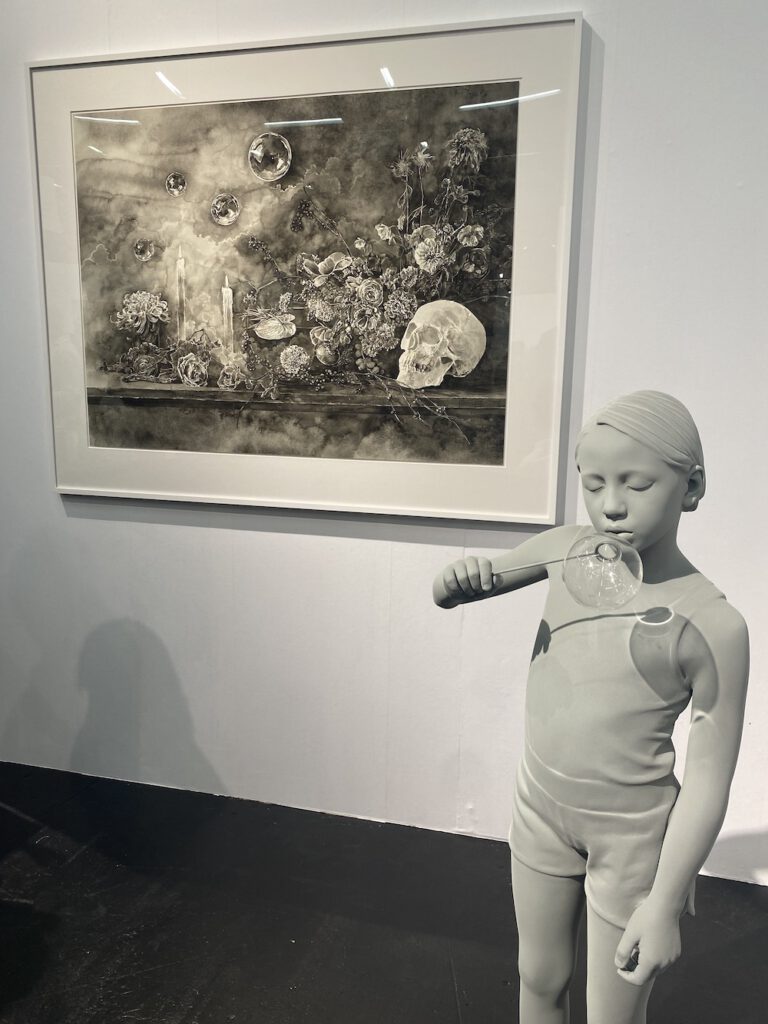 Daniel Knorr at Sculpture Art Cologne
laundry: isetta by Daniel Knorr is what seems at first sight like a splashed car and was exhibited as part of Sculpture Art Cologne. Referencing the BMW Isetta, the smallest car ever built, the sculpture is made out of canvas boards and sprinkled with acrylic paint. It was produced using the artist's manipulated car washing machine, which does not use water but instead colorful paint. This work called "Laundry" was shown at Art Basel Unlimited in 2019 and we were happy to see this series evolve into a new artwork.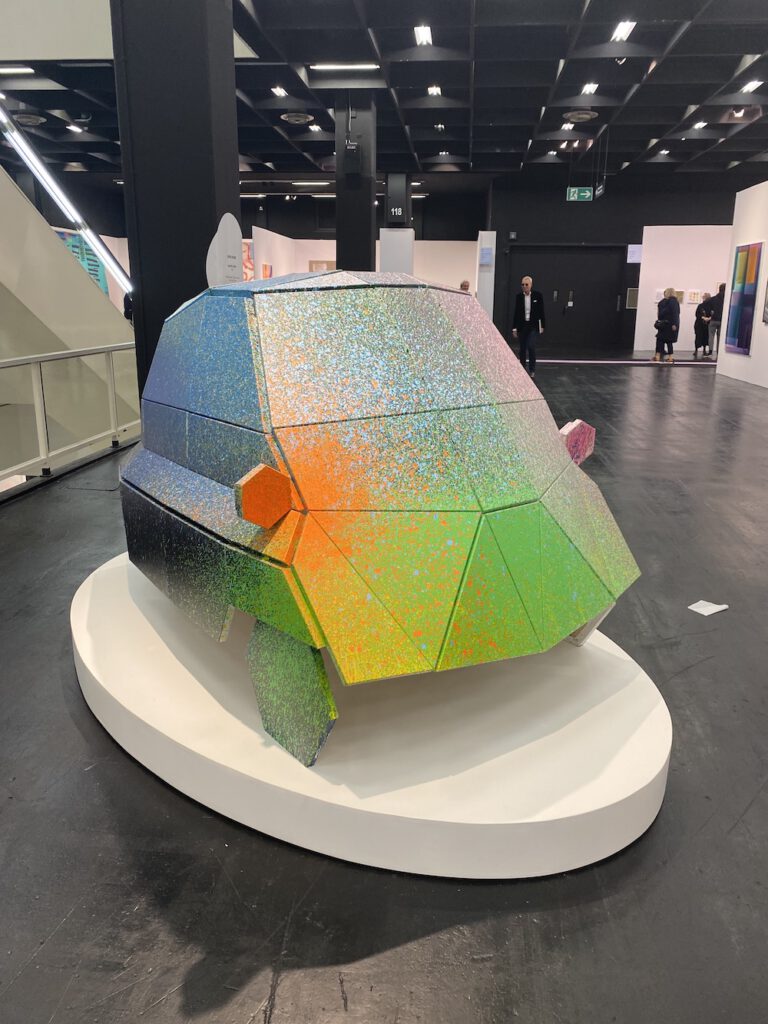 Dale Frank at Neon Parc
Using Perspex, pigmented varnish and epoxy glass, Dale Frank creates fluid, shimmering surfaces which stand out in their structure and hues. The materials created various layers of depth and the visitor can see himself in the reflective coating of the works. This aspect of interactivity has been described as a performance activating, as it involves a spatial and temporal element, which every visitor can experience when standing in front of the work. Dale Frank is one of Australia's best known contemporary artists and has been creating art for over 40 years.